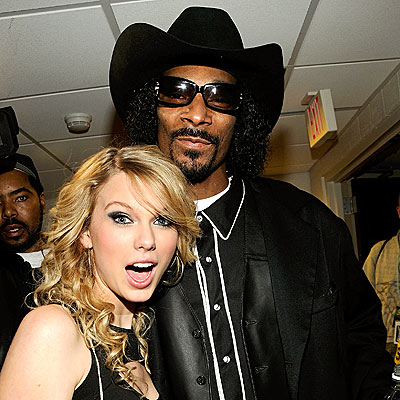 In this convoluted messed-up world it's difficult to find solace, a place to rest my head. Yes there were major milestones that happened this past week, with the overturning of Proposition 8 and the induction of Elena Kagan to the supreme court, but there is still much ugly out there that needs to be resolved. In my 24 years of existence I have never seen a brighter beacon of hope that will quench our thirst for goodness. I'm talking about you Taylor Swift.
Allow me to be the first to state that we must adopt the notion of allowing this blonde haired cherub to be our new savior. I have full faith that she will ride her
white horse
and wave the banner of
change
! Taylor, please know you will have naysayers and enemies disguised as
angels
but do not fret! I know you will wipe the
teardrops of my guitar
and smite those evil demons. When you do slay the beast, I shall rejoice and dance because I will have no more room for tears, Taylor. On that glorious day,
you belong to me
!
Oh Taylor! Ever since I was a boy of
fifteen
, I have been waiting for someone to write a
love story
that will forever rid the world of pathos, from east to
west
. Taylor, please make haste for soon the day will rise and you shall vanquish. The evil of the world will just be a forgotten
picture to burn
. Taylor, when that day comes, I will write
our song
, and sing it on grassy green pastures. The gracious people will here this chant, and we shall make merriment and dare I say
party in the U.S.A